Like last year, but also the year before, well like every year, I am the one sticking to the writing: summarizing the tourism trends of the coming year to write this post about the year's trends.
Until a few days ago, I was very optimistic about how quickly I would write this article. I counted on chatGPT, the fabulous and promising artificial intelligence engine that has answered everything.
Alas, when I asked him what he thought the tourism trends would be for 2023, he wrote:
so I ditched the talented ChatGPT. NB: if you want to know more about ChatGPT, don't miss François Perroy's post next Friday, he tested the tool from all angles and it's educational (it was a teaser for friends)…
In short, without the help of ChatGPT I had to fill myself with the usual reports from the big platforms, which every year before Saint-Nicolas fill the newsrooms with their tourism trends for the following year. I'll spare you the completeness of the predictions from Booking (24,179 people from 32 countries and territories surveyed, including 1,010 in France in August 2022) and Expedia (which teamed up with hotels.com and VRBO to survey 24,000 travelers from 17 countries).
I just want to respond to two "trends" (in English it sounds better, I think) that absolutely impressed me and deserve you, tourism professionals, to stop there.
A third of your customers will use the metaverse to choose their holiday
You read that right: the metaverse is upon us, virtual reality will turn everything upside down. Booking says so in its report: If we have observed the rise of the metaverse for several months, it is in 2023 that excursions in virtual universes will become an integral part of travel. In fact, 35% of French travelers say they will seek inspiration for their next vacation by turning to virtual reality. The latter will be much more than a "try before you buy" option: almost a third (26%) of travelers want to experience virtual or augmented reality for several days"
I don't know where they got their respondents from, but a third of travelers are planning their vacations in virtual reality (with oculus and all) by 2023, that's huge! and 1/4 of our tourists would go on a virtual stay for several days… Experience it in your team and tell me if you are on the same level! Even in this writing, where we have metaverse advantages, there is only Denis Genevois to cross Wallonia in the oculus!
But as we have to believe Booking, which is still a serious business, the destinations have to push really hard to invest the metaverse. A way to prepare the ground a little for these millions of vacationers who will be preparing for their August vacation with a virtual reality headset on their heads…

The Doga, the new El Dorado for tourism
This other extraordinary trend, I caught it on the survey Expedia, hotels.com and VRBO. This is also serious. These big names in tourism have noted that wellness stays in 2022 have seen a 30% increase in bookings. And it's not over, it seems! experiences related to well-being and personal development will experience Himalayan ascents, according to this study. In the super trendy themes we find sylvotherapy, laughter therapy or fruit harvesting, but also puppy yoga!
Puppy yoga? it's yoga with your favorite animal. We often talk about doga : This is yoga with a puppy (yours is better), or the contraction of "dog" and "yoga". Personally, I didn't know it, but it was a revelation: if there is a tourism product to be developed in 2023, it is apparently this! I envision the hordes of vacationers accompanied by their four-legged companion who will spend their stay on a yoga mat… The future of travel is here!
Okay, that brings me to two interesting trends to place in professional conversations for 2023: the metaverse and the doga.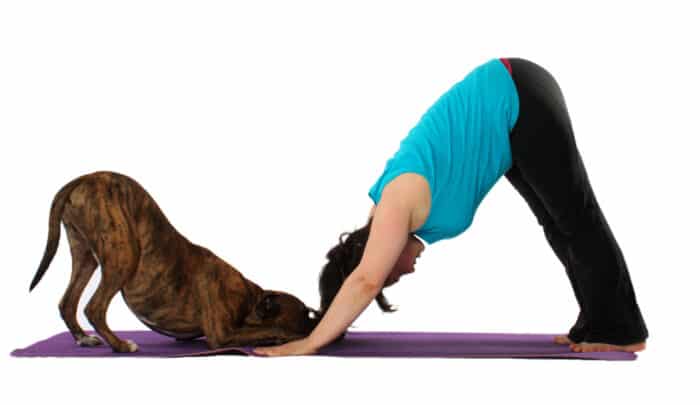 Which allows me to give you some advice for 2023, depending on your position in the tourism economy.
Are you the director of a tourist office?
So 2023 is likely to be a great year for you, although… the DGS in your community will argue for the rise in energy prices to lower the subsidy from the office. Especially since the tourist tax has been good in 2022, right? And the era is self-financing. so just a piece of advice: quickly go and see the sales department of the tourist office and suggest that they create "yoga puppy" products: for weekends, weekdays, hotels, camping or woofing! per day for the residents. Puppy yoga in the vineyard, on the river or with an introduction to Romanesque art. In short, put puppy yoga in all the sauces, it will be a hit in 2023 and worth saving your income statement!
But you can also apply for an extraordinary grant to invest in the metaverseas 35% of our customers will use it to prepare their holiday…
Are you a tourist consultant?
2023 is not likely to be easy with the budget constraints for your customers. And so, with the number of former OGD directors setting up as consultants, there is competition! and in addition you must renew yourself. So a piece of advice for 2023 that will save you. During your next tourism development plan for a destination, completely change axis number 1 of said plan. Until now, you have proposed as axis no. 1: low destination (customer name) the first sustainable tourism territory in (the name of the department or region). In 2023, change all that for me. The baseline for the winning scheme will be: low destination (customer name) the first puppy yoga territory of (the name of the department or region)
It will impress the elected members of the steering group to know that you are so aware of tourist trends, and besides, it will be a hit!
Are you a tourism student?
So there I would personally ask myself questions. It is not because tourism does not work, there are even more and more jobs to be filled. But is there any point in studying it since it changes all the time?
Which of your teachers prepared a class on metaverse, sylvotherapy or puppy yoga this year? And yet, this is what will explode in 2023. I would also advise you to change paths, to train in professions that have a future.
For me, in 2023 it is clear that there are two that stand out: Dog trainer and yoga teacher. If you manage to achieve both diplomas at the same time, you can become a hit by developing a puppy yoga activity: tourists will love it!
As usual, I invite you not to take what is written in this article seriously, and I wish you an excellent start to the new school year!