As part of K-Metaverse 2022, we interviewed several startups in the world of VR, AR and XR. Metaverse Content Global Cooperation is a project supported by the Ministry of Science and ICT of South Korea to enable national metaverse companies to expand internationally. The fifth company we met is pixelRo and interviewed Kang Sunhak. A Korean startup, former subsidiary of Samsung, which offers various solutions and technologies around vision protection and improved readability. They recently launched an app that helps with exercise and eye health, helping to protect eye health and raise awareness.
What is pixelRo?
PixelRo is a spin-off startup created in 2017 as part of Samsung's internal program. Focusing on Samsung C-LAB experts, it has developed and delivered a range of vision protection products, readability enhancement solutions and healing.
From children to students to middle-aged people, we spend a lot of time on our screens. Even when you think you are relaxing lying on the couch, your eyes are still working hard. Although the screen is on the rise in 8K, high definition AR and VR, screen time is increasing day by day and people start wearing glasses or experiencing symptoms of presbyopia at a young age. In response to too much screen time, pixelRo launched an app to help with exercise and eye health. But also developed functional display solutions that keep the eyes healthy with in-app readability and presbyopia correction solutions.
The goal is to develop a screen solution that can provide clear images and eye comfort even when looking at the screen for a minute.
Why does pixelRo offer a unique solution?
PixelRo introduced a mobile application and a smartphone film for presbyopic patients. Also filed a patent and marketed a "vision correction solution". An emotional display solution developed based on professional optical technology and algorithms that attracts the attention of related industries.
Their flagship service, NENOON, is an eye care app for users who are exposed to screens for a long time. The NENOON app provides eye exercise services to maintain eye health based on eye tracking technology. It is characterized by the fact that the exercises can be repeated several times a day and anywhere.
At the same time, vision measurement and presbyopia testing can be performed with a self-test. This feature is achieved by using distance measurement and eye age measurement technology. As a result, users who want stable vision control and those concerned about presbyopia can control and respond to their own eye condition.
The application is available on the AppStore in English, but it is still a beta version with many improvements on the way.
What development for this project?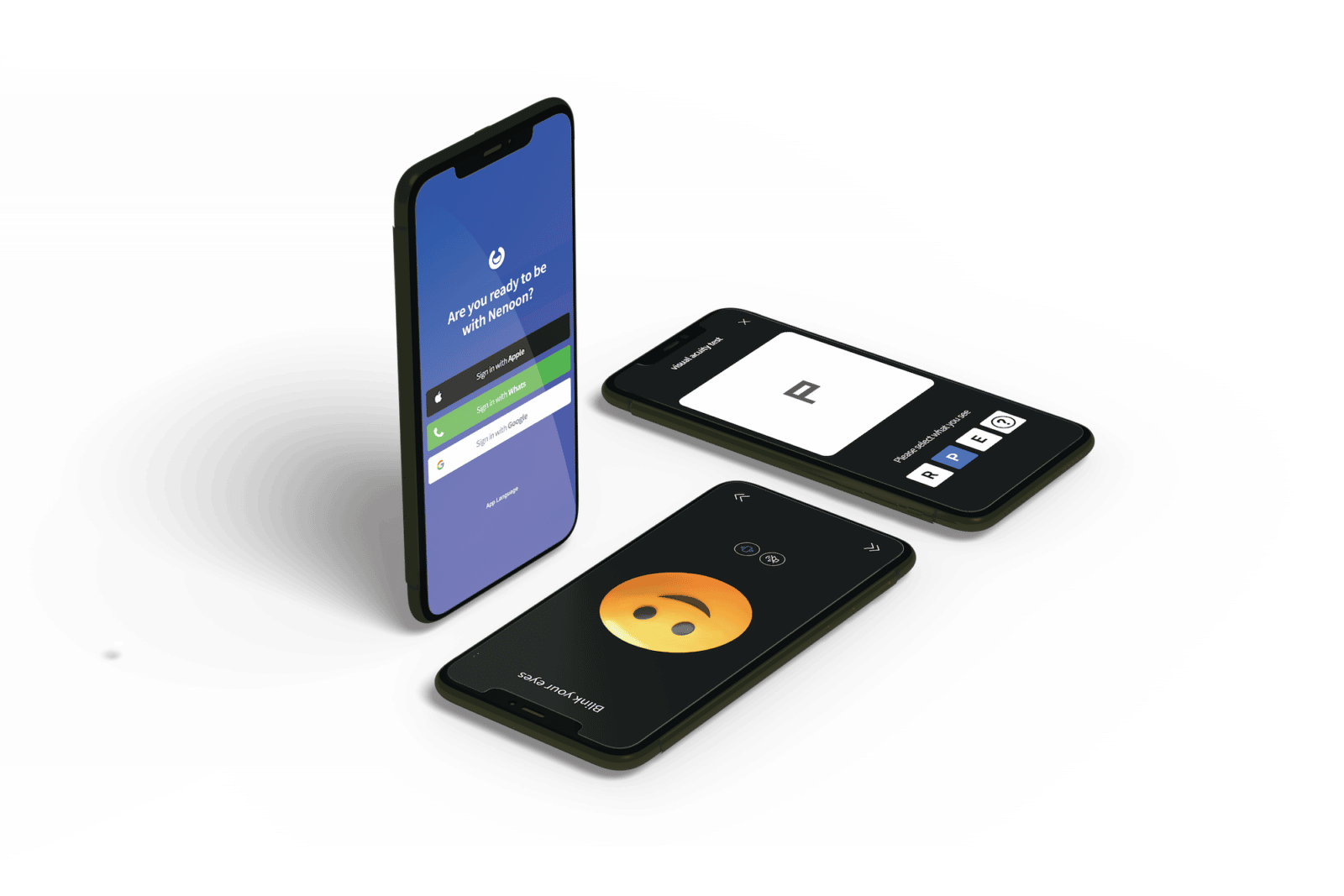 PixelRo's goal is to establish the app as a digital platform for eye care services. It is a feature that allows you to measure the trend of your eye condition by keeping track of various tests and to detect eye diseases in advance.
The NENOON app is an eye care solution that contains many original and revolutionary technologies. During the development process, we received professional medical guidance from ophthalmology professors from Seoul National University Hospital and Korea University Hospital to ensure high reliability and efficiency. We believe that the foundation of entering the global market has been completed by supporting four languages ​​at the same time: Korean, English, Chinese and Japanese.

PixelRo's Kang Sunhak
The brand works actively with opticians, ophthalmologists and research institutes for future collaboration. The goal is to create international partners to kick-start the expansion. But above all to create their complete service, recommendations from doctors or opticians to complete the experience.