As part of K-Metaverse 2022, we interviewed several startups in the world of VR, AR and XR. Metaverse Content Global Cooperation is a project supported by the Ministry of Science and ICT of South Korea to enable national metaverse companies to expand internationally. The first company we came across was Widebrain. A Korean startup that creates custom 3D worlds for businesses and governments.
What is WideBrain?
Widebrain is a Korean startup that creates custom 3D worlds for businesses and governments. For example, they offer a virtual space designed to facilitate commercial activities. The company's goal is to democratize the creation of virtual space opportunities in the metaverse. But also facilitate the creation of virtual spaces for activities such as exhibitions, fairs, education, marketing and advertising. For example, they created a showroom for LG that presented their latest products in a coherent home context. All in a virtual space accessible via browser and VR headset.
In other examples, they also developed a location-based AR game in an indoor space and with intelligent tourism services at the Yongdusan Tower in Busan and the Busan Cinema Experience Museum. But they also plan to open an AR tour service in the Busan area. In addition, Lotte Adventure Seoul Sky launched the AR shooting game "SKY Arena" with a view of Korea's tallest tower.
It all started with the idea that the metaverse is an extension of the real world, a space where consumption and culture take place.
For the future, WideBrain wants to move towards service for public places like museums, cinemas and shops. To facilitate interaction between customers and employees at these locations. This allows you to visit certain places in advance to find your bearings or, for example, to better choose your seat at the cinema. But still, offers online teaching services in VR.
We feel a good development in terms of connected education with our Korean customers and partners.

JEONG HYEWON, CEO of WideBrain
Why is WideBrain a unique solution?
The purpose of using virtual space as a business space varies from customer to customer. It provides users with a simple and intuitive environment, while allowing businesses to flexibly plan and use the spaces and functions that suit their goals. If the service is implemented by exploiting the characteristics of the metaverse, new experiences can be created that are more meaningful than reality. Widebrain specializes in designing service flow around 3D spaces. By improving the service environment that was previously implemented online or offline respectively.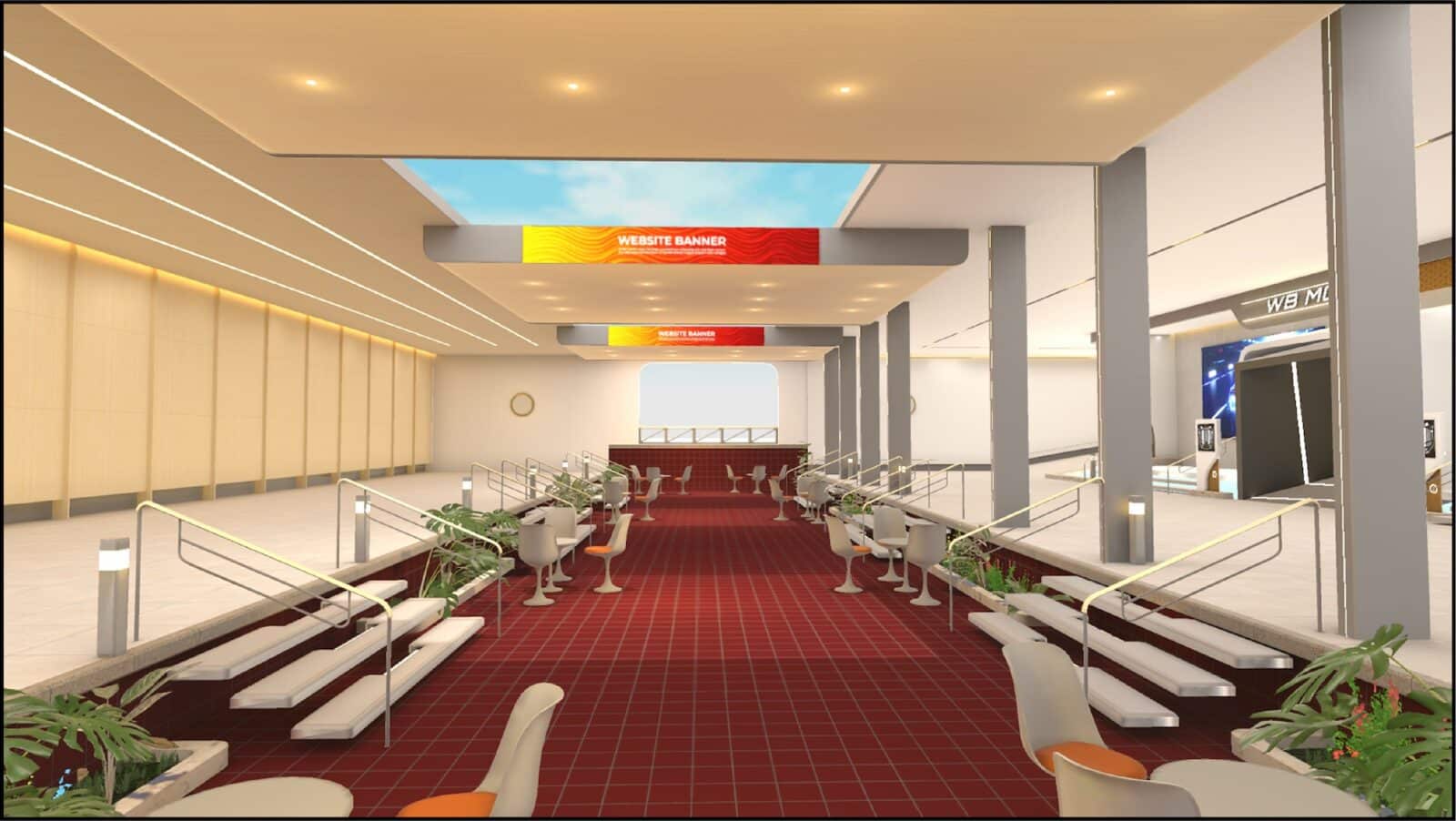 To take full advantage of the benefits of WideBrain, companies must pay to create and deploy virtual spaces. Revenue sharing agreements will be enabled with advertising in these 3D worlds. Widebrain thus proposes a three-pronged business model. The first creation and rental of virtual spaces, the second advertising in these spaces and the third by being paid for the traffic generated thanks to their solution.
What development does this metaverse company have?
Currently, Widebrain has around 20 projects per year, each project is worth between €100 and €500,000. Their growth is still very significant, about 100% per year since their creation in 2018. For 2022, they are in the process of completing an authoring tool that will improve the productivity of their content. For 2023, they will focus on content development and business services for virtual space related to education.
Currently, the company is still testing its metaverse technology in Korea, but it plans to enter the North American and European markets in 2023. They were also at Paris Games Week 2022 and had really good feedback from potential B2B customers.