The Millennial generation is made up of a strange mix of crypto-enthusiasm mixed with some social anxiety. At least that is what appears from a new study.
A new study has been published by me&u, a manufacturer of restaurant control technology. The report aims to inform hotel operators and try to determine what the needs of hospitality venues will be in the future. The survey was carried out in the USA, Australia and Great Britain.
Millennials and the hotel industry
The report revealed new insights into the Millennial generation, as well as the type of experiences they seek in restaurants.
According to the report, 52% of them say they want to be able to test a new place in the metaverse before going there. Apparently you can't reserve surprises for this generation who seem to hate that sort of thing and need to know what's coming at all times!
According to the report's authors, "the metaverse will also come into play for future hotel locations." Thus, most Millennials have recognized that they would be interested in the opportunity to start testing a new place through the metaverse. Half of the respondents would be interested in a company that uses this digital universe to be able to experience virtual reality activities, such as virtual tours of the region from which their wine comes.
According to me&u, "As operators seek to take the pulse of consumer demand, this data will enable hospitality companies to 'prepare for the future' and thereby accelerate key aspects of their business for customers in the coming year."
A smart application à la Byte?
Restaurants are no strangers to innovation. In fact, according to me&u, "In recent years, restaurants and bars have begun to move toward using technology for the same reason that most industries are quickly adapting to these advances—to create a more efficient."
Not only is technology supposed to make business more efficient, millennials now want to use it to get personalized treatment. "With the rise of hyper-personalized places, there is a need to tailor the experience to each unique visitor. Half of the consumers surveyed were more likely to visit places that use technology to offer them a personalized menu tailored to their tastes, such as tailored drink recommendations."
Crypto payments
What we appreciate about the Millennial generation is that they are into crypto. And they are quite willing to pay for their sandwich with a variety of tokens.
According to the authors of the report, "by facilitating borderless trading, peer-to-peer as well as multiple tokens and blockchains, Web3 will convert everything you have in your wallet into payment: Bitcoin, NFT or other digital currency options. It is not only what you pay with that becomes easier, but also how you pay."
Millennials and alcohol
What we know about Millennials is that they are very serious about alcohol. In fact, 33% of respondents believe that bars and restaurants should offer a variety of non-alcoholic options. More than a third would go to bars or restaurants without alcohol.
Maybe they will love the concept of virtual beer?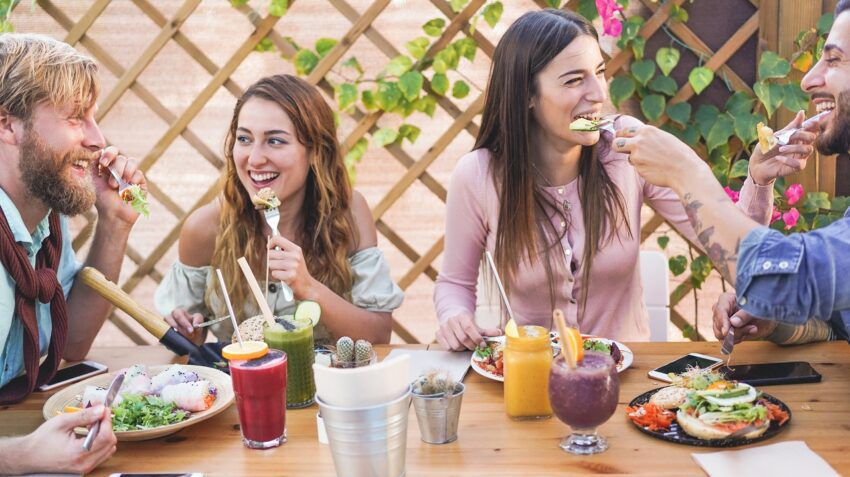 So what are we to do with all those responsible but equally nervous crypto-lovers about going to a new restaurant? Hopefully create better restaurants.
Disclaimer
All information on our website is published in good faith and for general information purposes only. Any action taken by the reader based on information found on our website is entirely at the reader's own risk.