Despite their many technological advances, our smartphones often tend to run out of battery. Here are some tips to improve their autonomy.
The battery of our smartphone and its charge level, a subject that can turn into anxiety, especially during holidays, on long trips where you cannot easily plug in your device. However, a few easy tweaks can help you shave off precious hours of battery life, whether it's an Android smartphone or an iPhone. Here are the 5 good gestures to know.
Adjust the display's power consumption
The screen's energy consumption depends mainly on its brightness, which is usually adjusted automatically. It is possible to lower it manually to save the battery of your smartphone. Go to "Settings" on your smartphone. Click "Display" and then "Brightness Level".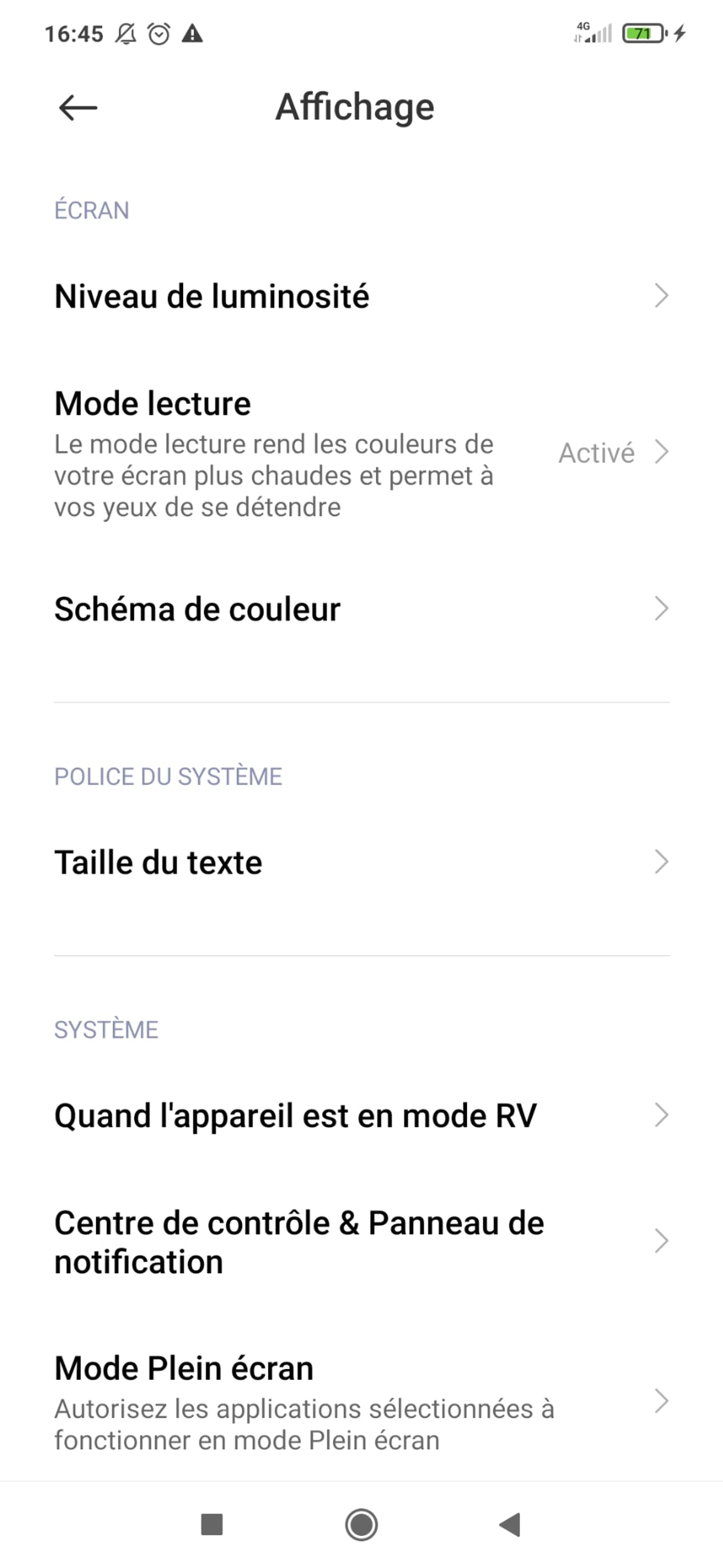 It is therefore advisable to check the option "Automatically adjust the brightness" to achieve a comfortable adjustment to the light outside, without consuming too much energy or adjusting it manually.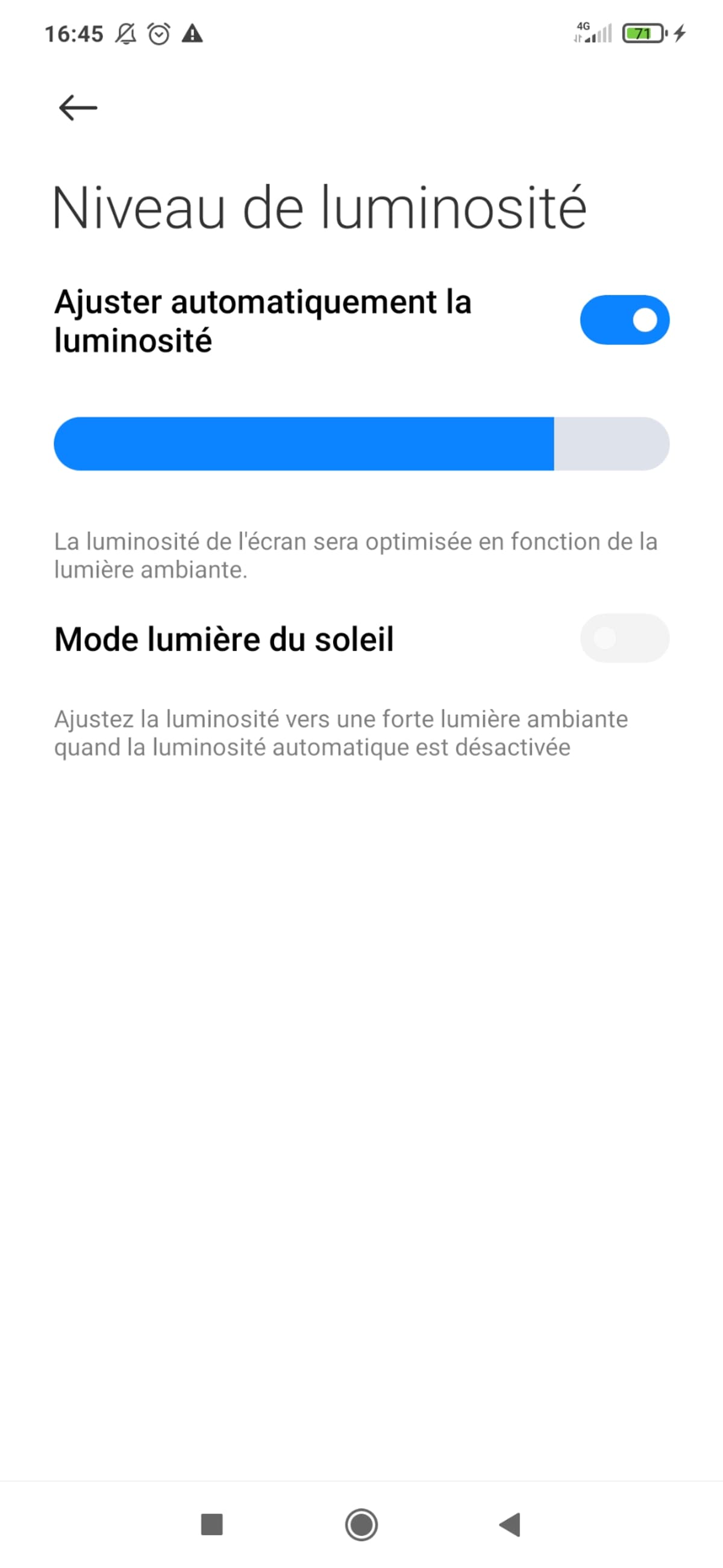 Another tip: enable "dark mode". This option is also located in the "Display" menu in your "Settings". You can enable it full time by selecting "Dark Mode".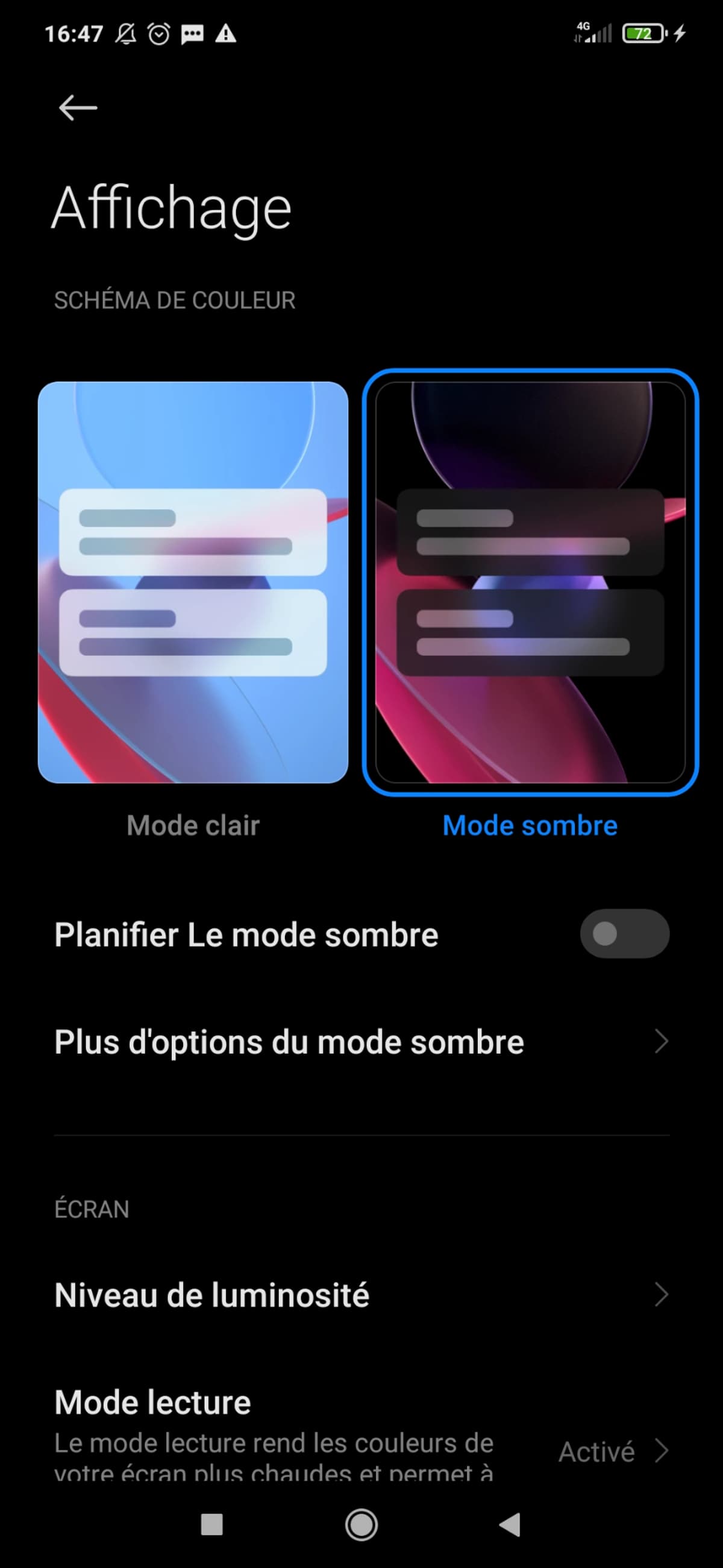 It is also possible to determine time intervals during which this mode is operational by enabling "Schedule dark mode". For example, you can turn it on at 19.00 and turn it off at 7.00.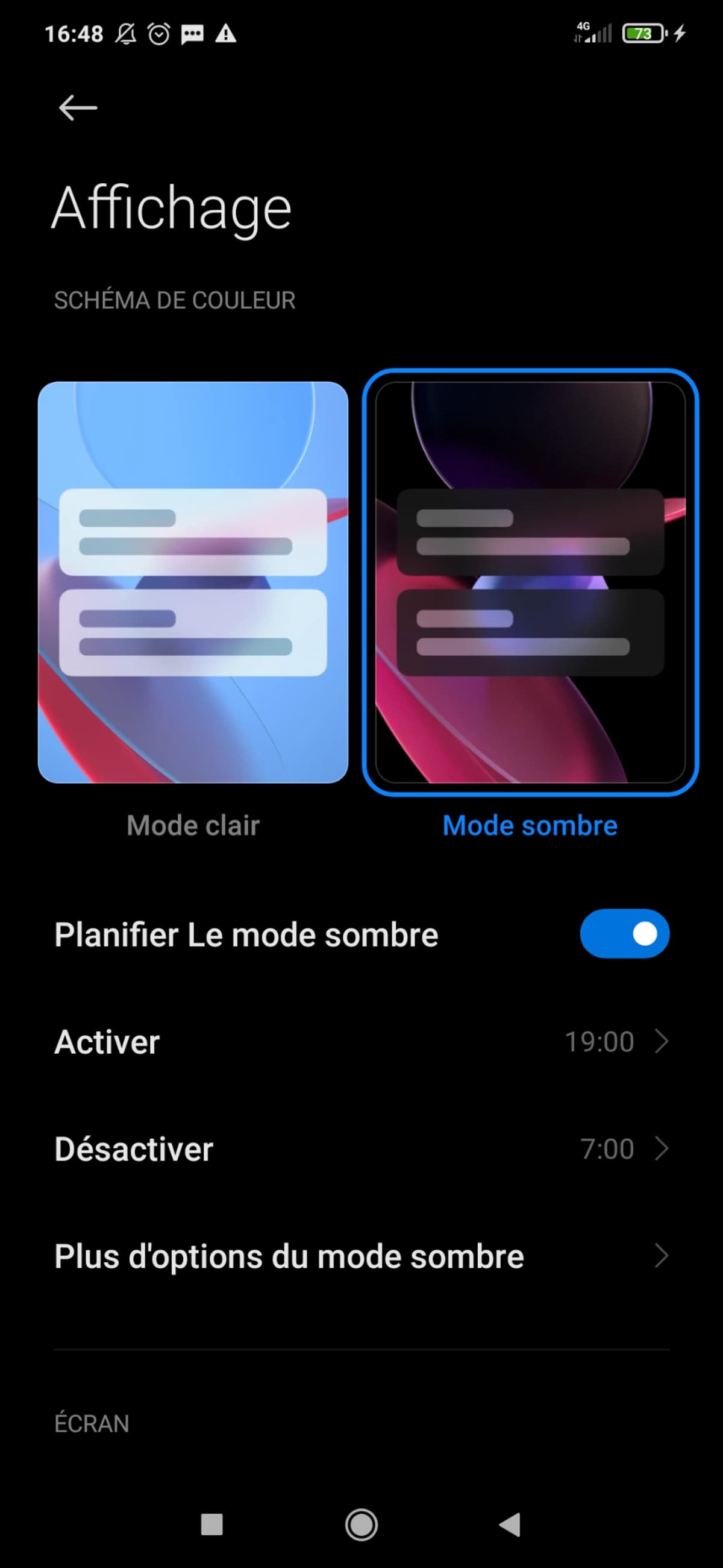 Dark mode can also be enabled on a case-by-case basis for applications that offer it, such as Twitter for example. Generally, this option is in the "Settings" of each application.
Finally, you can adjust the sleep and auto-lock settings to make your smartphone's screen turn off faster and therefore consume less. Go to "Settings" on your smartphone. Click on "Lock screen". Select "Sleep" and choose the time – between 15 seconds to "never" – from which your smartphone will go to sleep.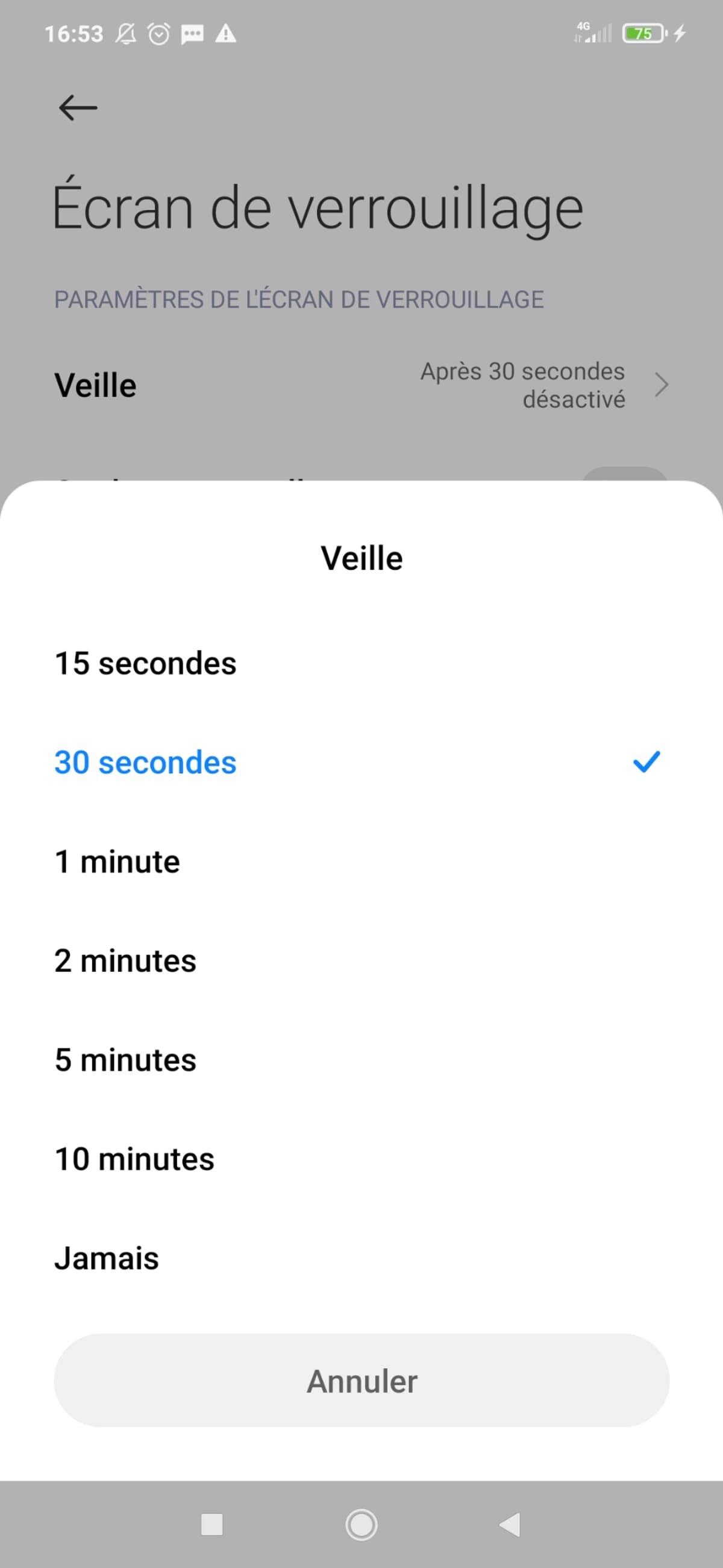 Better handling of your applications
Some applications, especially those for instant messaging or social networks, often run in the background without us noticing. Consequence: it drains your battery. The procedure varies between smartphones, but the general mechanism remains the same. You need to look for the settings related to running applications in the background.
On a Xiaomi Note 7 for example, the procedure is as follows: go to "Settings" on your phone and then to "Battery and performance".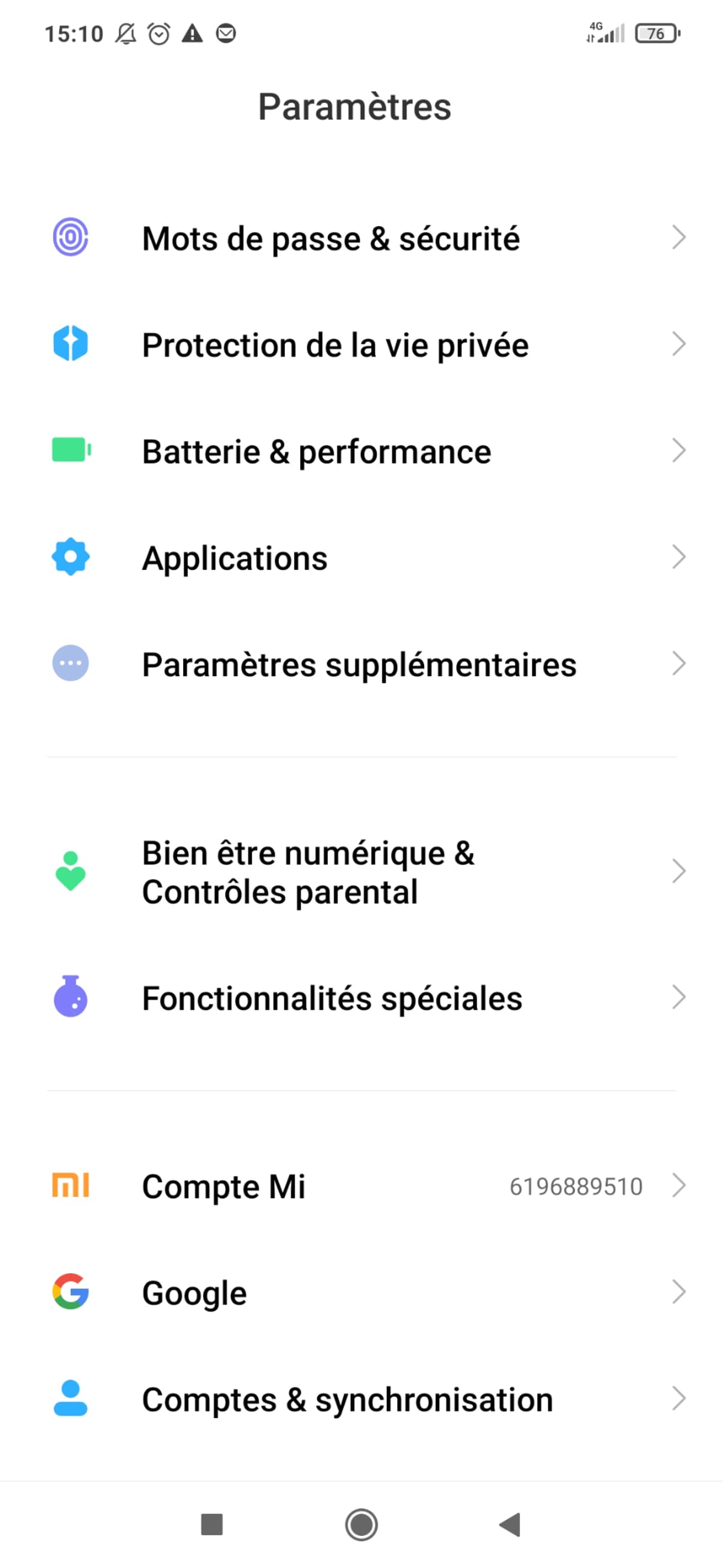 Click on the top right tab "Battery" and then "Battery Saver".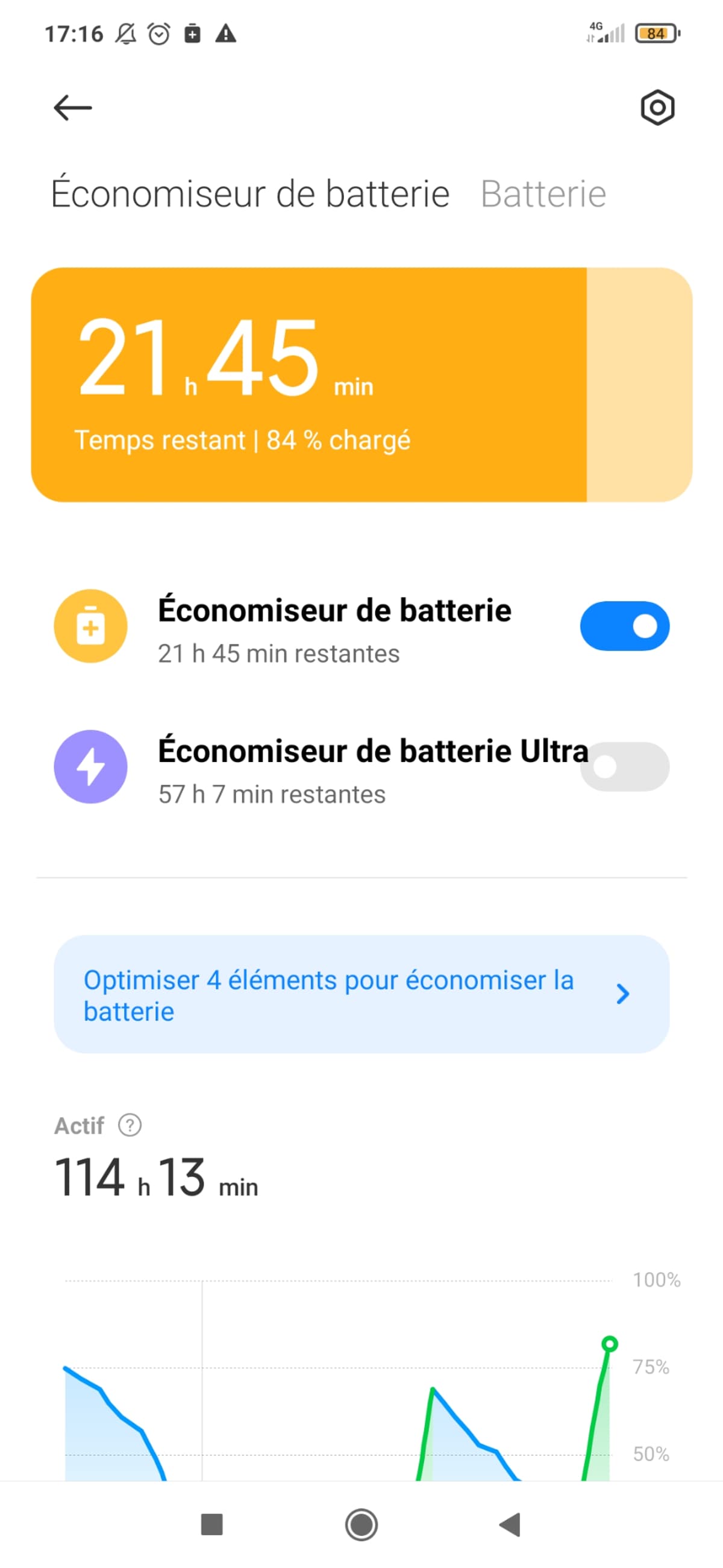 A list of all your apps will appear. You can then select apps one by one to "Restrict background apps" or "Restrict background activity".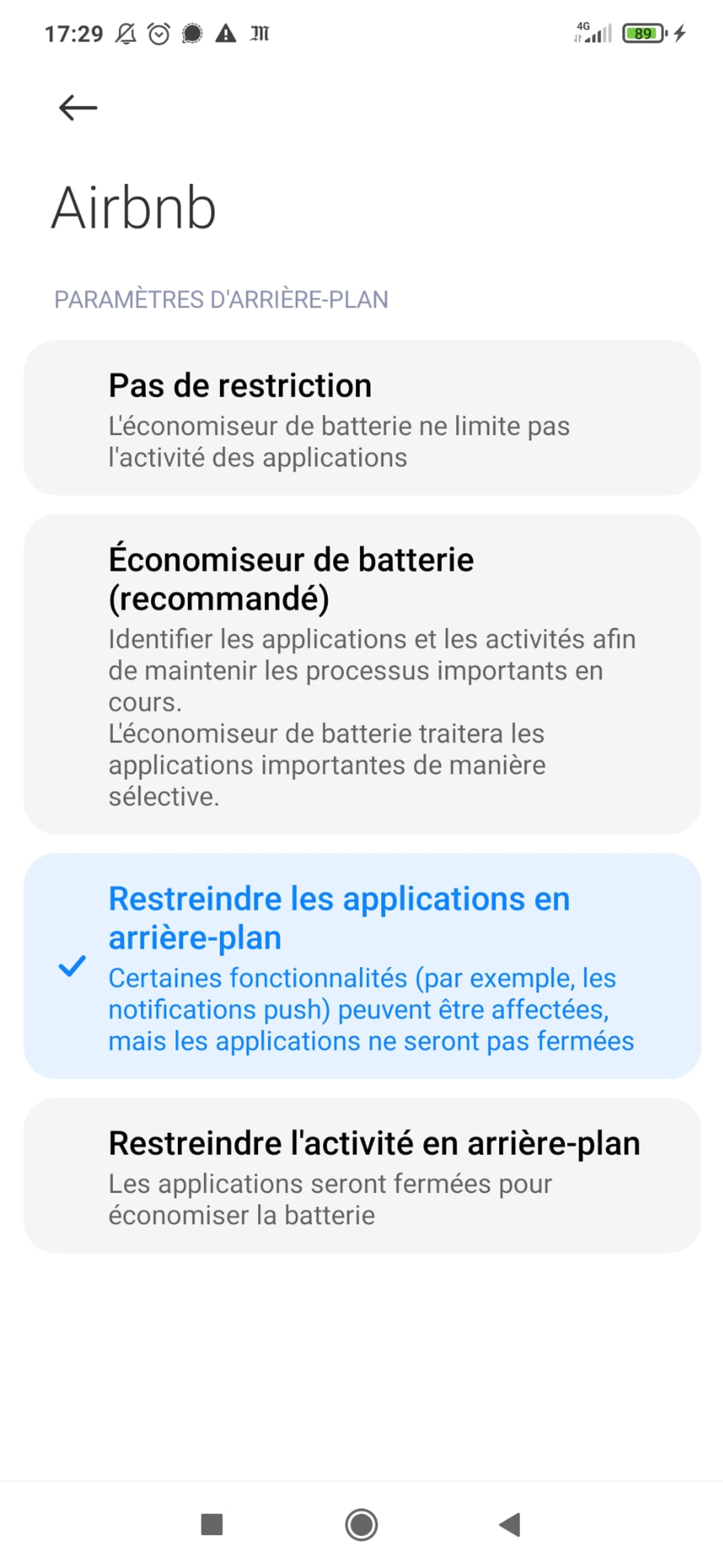 If you open many apps, remember to close them when you're done using them. Because apps generally remain active by default and therefore quickly consume your smartphone's energy.
Another good move: fine-tune your notifications. It is not uncommon to be flooded with messages from more or less used applications. Sort to receive only the notifications that are really relevant to you. See "Settings" on your smartphone and click on "Notifications". The list of all the applications that send you notifications will appear: you can then manually uncheck those from which you no longer want to receive notifications.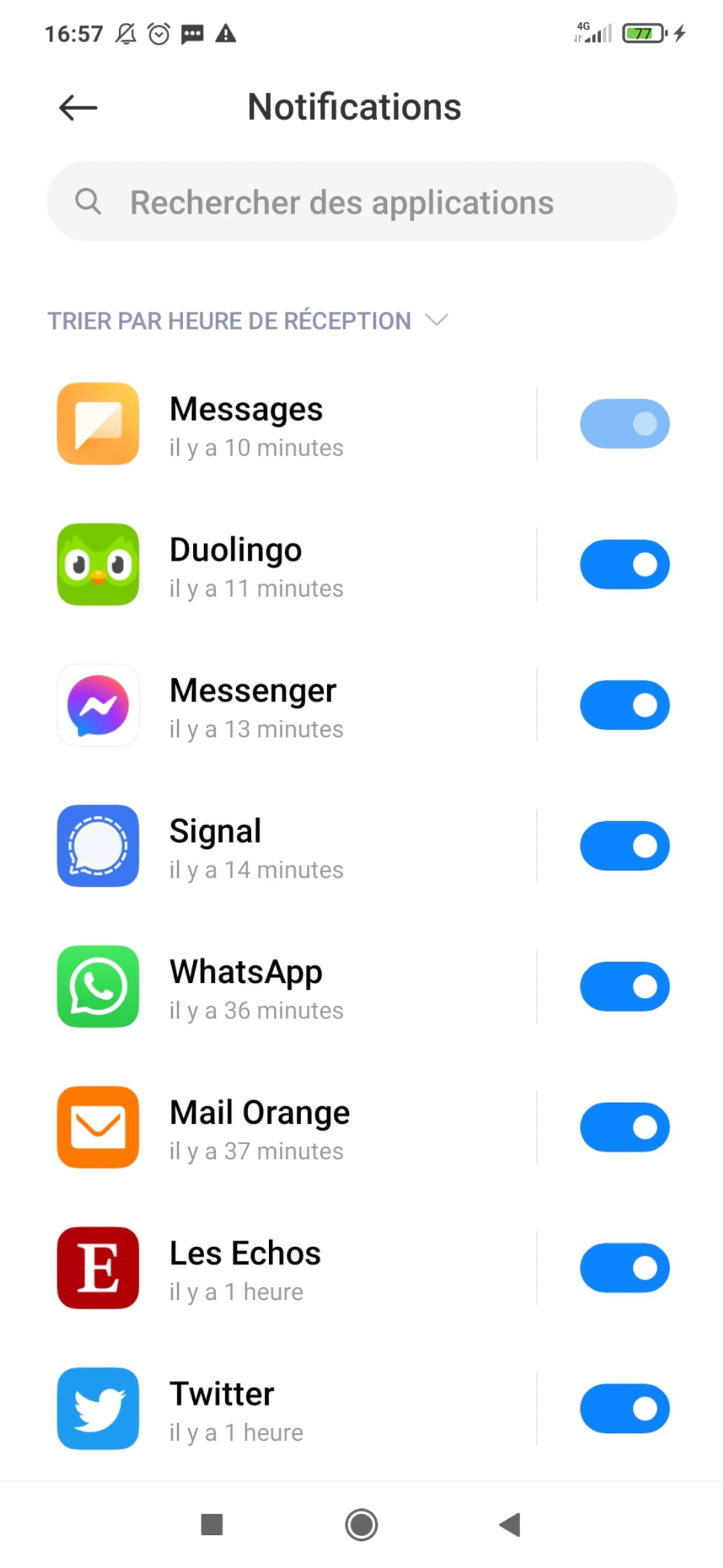 To continue managing your notifications, go back to your "Settings" and then to "Lock Screen". Uncheck the option "Turn on the lock screen for notifications" or enable "Do not wake the screen for notifications", depending on the smartphone Incoming messages will no longer automatically turn on the screen, they will only appear when you unlock your smartphone yourself.
Limit unnecessary connections
Your smartphone's sharing and connectivity options are usually the most power-hungry. The right reflex to have: Put the smartphone in "Airplane" mode when not in use. You will not be able to receive calls or text messages. To do this, swipe up from the top of your screen to quickly reveal your smartphone settings and select "Airplane Mode".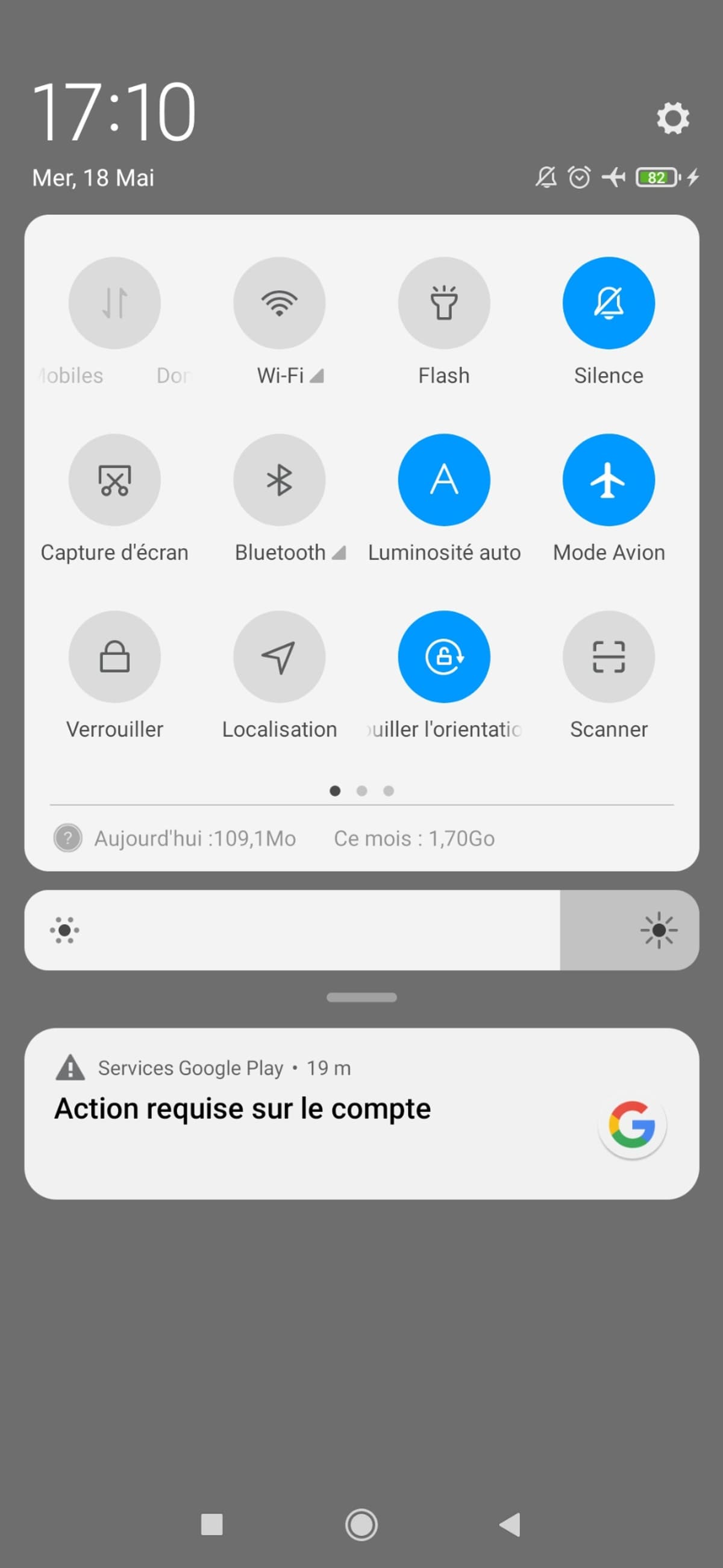 If you want to remain accessible, you must act on other parameters instead: disconnect from Wi-Fi, but also from Bluetooth or even geolocation. All these options are available from the same menu as "Airplane Mode".
Enable power saving mode
This function is also called battery saving function, depending on the smartphone models and brands. It helps extend charging time by stopping app data updates – except when you open them on your own. To enable it, go to "Settings" on your smartphone and then to "Battery and performance".
Depending on the models and brands, it is sometimes possible to define in a personal way the load threshold from which the energy saving mode is automatically activated. For example, you can decide that when your battery drops below the 20% threshold, economy mode is triggered automatically.
Learn how to charge your smartphone correctly
To preserve the battery of your smartphone, you must also have good charging hygiene! The ideal: favor sockets instead of recharging via UBS port. It is generally advisable to use the charger provided by the manufacturer of your smartphone to avoid malfunctions that can attack the battery. Finally, it is recommended not to leave your laptop charging for too long, such as plugging it in all night for example, to avoid battery overheating problems.