Hello to you orphans of the Star Wars franchise that you are, here I bring concrete and pleasant news! Between a complete broadcast schedule, some unpublished images and small information, I invite you to discover these different elements below, which reveal to us little by little Andor !
The planning
---
As you can see again, the series will be available on Disney+ from September 21 with its first three episodes. The broadcast will then be on a weekly basis with a single episode each time until 23 November. A Starwarsian autumn in perspective!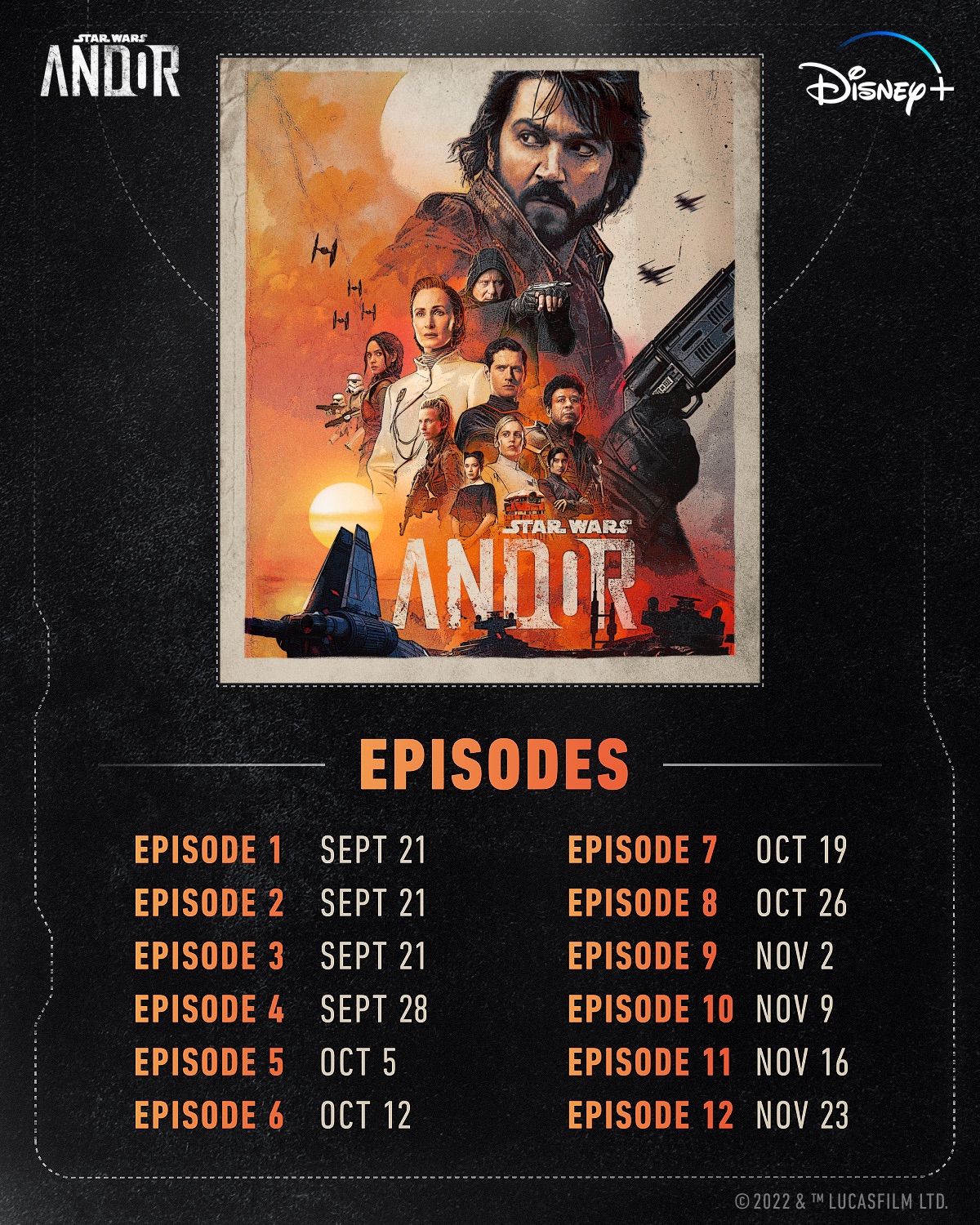 Pictures
---
Between the various magazines and the official channels, more and more pictures of the series reach us. Here are a few more (I invite you to click on the images to see them larger):
Finally, a last one that I isolate from the previous ones because it shows us Diego Luna and Tony Gilroy (the showrunner) in fashion backstage :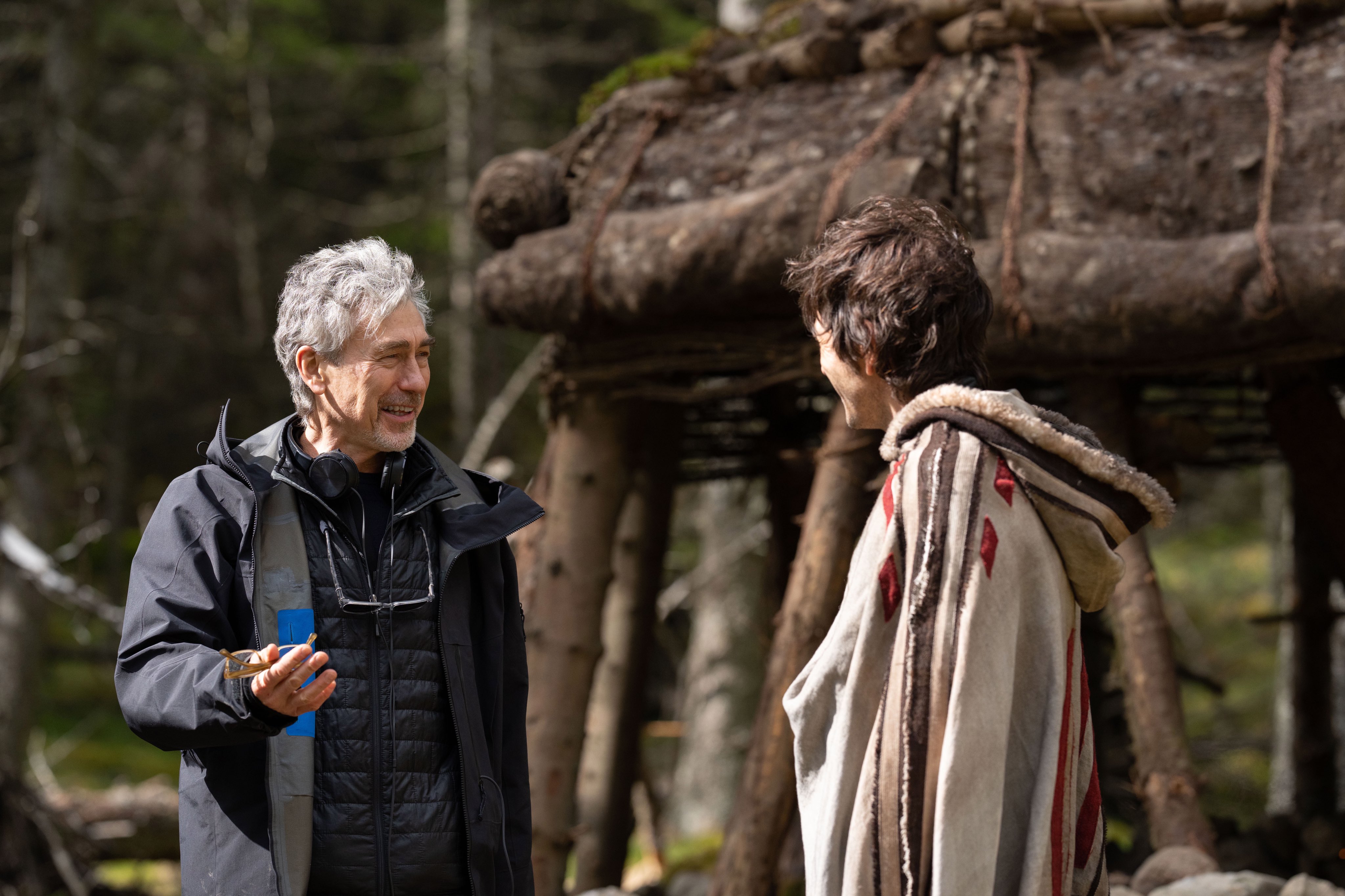 According to the @newsandor Twitter account, these various images come from episodes 2 through 4.
Some statements
---
SFX Magazine gives pride to Andor in its new issue, the opportunity for various stakeholders in the show to give us some opinions. Here are those by Tony Gilroy:
We are going to tell the story of Cassian's origin, from his childhood to his adoption and beyond.
By evoking this narrative goal, the showrunner clarifies that Cassian's home world was destroyed by the Empire and that his adoptive world is about to suffer the same fate. It also evokes the state of the galaxy at this time:
I have this five-year period to expand on, and it's a special time in the history of the galaxy where the Empire tends to dominate everything. But at the same time, there are these traces of rebellion all over the galaxy. They don't know each other, they are different factions.
Diego Luna is of course present in the article and gives his point of view on his character:
I don't think everyone would be able to sacrifice everything for a cause. Thus, we are lucky to be able to tell the story that will explain why Cassian is this kind of character, why he is the one who always says "yes".
He continues to develop interest in telling the origin of Cassian Andor:
There are a few clues to his origins in Rogue One. There's this moment where he says he's been fighting since he was six years old, and another where he tells Jyn Erso that he's done terrible things for the Rebellion, that he has no ties to the cause. I find it interesting to wonder what happened to this man to get to this point. That's why I think this series is so rich, because it's a long journey that brought Cassian to where he is in Rogue One.
Genevieve O'Reilly (Mon Mothma) also speaks here to detail the political context in which her character develops:
For Cassian, this is the story of how he becomes vital to the rebellion. And on Coruscant we have Mon Mothma trying to change things diplomatically. Coruscant is this world of high society with its intrigues and political machinations. The Emperor is on top while Mon Mothma is isolated. To change that, she will have to expose herself, which is dangerous.
Meanwhile, Kyle Soller (Syril Karn) tells us some characteristics of his character:
Cassian doesn't live by the rules. He is mysterious and incredibly efficient at adapting and surviving, and Syril (his character, editor's note) envies him for it. He doesn't know exactly why, but he envies her for her qualities.
He goes on to elaborate on what he thinks the series will bring to the Star Wars universe:
I think the series is going where Star Wars has never really gone before, which is a spy thriller. The show obviously provides everything you would expect from a Star Wars story as well as a lot of personal and deep stories.
Finally, Denise Gough (Dedra Meero) talks about her first day of filming:
My first day on set I walked through a world that the show crews really built. There were aliens everywhere and I had two Death Troopers by my side. There was a lot of extras and I thought it was super cool.
That's it for today, don't hesitate to come and discuss it with us on the dedicated forum!