Today, most people own a smartphone with a camera that they take with them wherever they go. These state-of-the-art mobile cameras certainly do all a photographer (in some sense of the term).
But one of the key elements of well photography is good lighting, whether natural or artificial. As good mobile photography requires good compact and mobile lighting, Profoto launches the C1 and C1 Plus, which make it easier for mobile photographers to have professional lighting options wherever they go.
Advertising
Taking the Photo C1 Plus for a very short tour of the real world, here are my initial thoughts on the portable studio light designed for smartphone photography.
My iPhone Photography Journey
I initially didn't want to take pictures with my phone as it seemed dull and of lower quality, but the reason for this statement is that I tend not to upgrade equipment until absolutely necessary. My old first generation iPhone SE worked for the past four years and finally died last summer.

Subsequently, I bought an upgraded iPhone 12 Mini and was blown away by the quality of the camera. It made me leave my big cameras at home and take more photos with my smartphone. But as good as the iPhone's cameras are, I was still quite skeptical about the quality, as it didn't perform as well as I'd hoped in low-light situations.
My mobile photography journey needed an off-camera flash… Meet the Profoto C1 Plus.
Before I discuss the Profoto C1 Plus, I would like to note that I am not sponsored by Profoto or any brand that I own or use. Before testing the smartphone lights in person, the C1 or C1 Plus, which retail for $149 and $299 respectively, were never a lighting option that was on my radar. I got my hands on my C1 Plus by winning it in a contest open to everyone.
That said, there are other options for smartphone lighting, such as the now-discontinued Godox A1 and Godox A1 mini (AKA Flashpoint M1 Mini), but I haven't tested those units, nor am I familiar with them. beyond what is stated on the data sheets.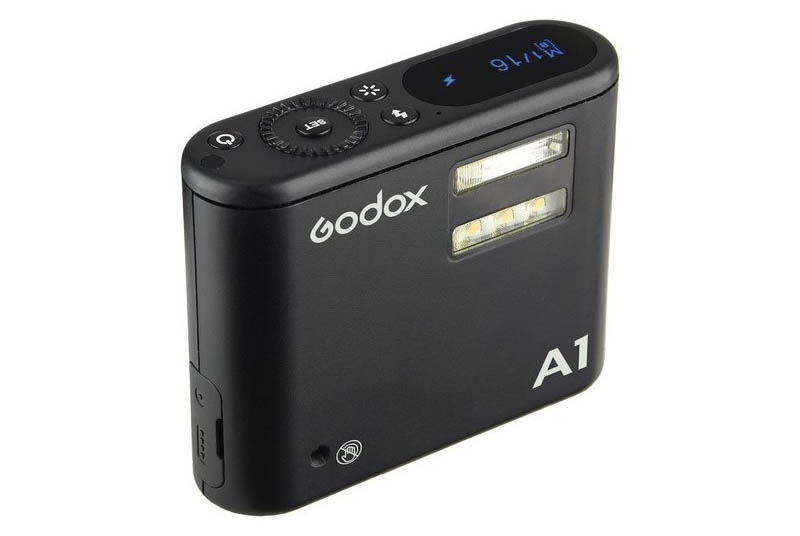 To be fair, when the C1 was launched I was quite skeptical as it seemed odd that anyone would bother spending money on a product like this. I thought it was an underpowered, incompetent and generally relatively useless product. I mean, how can a respected lighting company that makes the Pro packs also make smartphone flashes under the same brand?
I changed my mind the moment I took the C1 Plus for a spin.
The Profoto C1 light itself
Like Profoto's premium products, the C1 Plus is a very easy to use light. The device measures 3.1 inches (7.9 cm) in diameter and is small enough to hold with one hand. It measures 3.8 cm (1.5 inches) and slips into most men's jeans pockets. The dimensions of the device itself make it a very compact and lightweight device (6.21 oz/176 g), and the four buttons that control the device are placed close enough for one-handed operation. In addition, the material is non-slip, which makes it very easy to hold the C1.
In terms of light output, the C1 offers around 4300 lumens of flash output, which is admittedly well below what a regular (comparably priced) Speedlite can do. It recycles quickly and ensures you don't miss anything. Although a significantly lower wattage, the amount of light is sufficient for selfies and close-ups of portraits or pictures of small objects, but don't expect to use it for anything wide-angle (wide-angle) or at long distances.
If you put a modifier on it, as expected, it will produce even less light, so be prepared for that as well. The flash duration is nothing impressive and I doubt the C1 would be used to freeze motion. As for continuous light, the C1 can output 280 lumens at 90-98 CRI. This is actually good news because continuous light can be used to help the camera focus.
I often used the C1 to light up Zoom Meetings. The advantage of the C1 is that it can change the color temperature in both flash and continuous light mode, which means you can adapt your light to the temperature of your environment. For example, when I hold meetings in hotel rooms, I simply adjust the C1 to the mood and make the light look natural.
The C1's battery is actually quite decent and can produce 2000 full power flashes or 40 minutes of continuous maximum output. A surprising disappointment with the battery/device was that it can't be used while charging, as it would be great to plug it in and use it for meetings that last longer than 40 minutes.
Speaking of modifiers, there are actually quite a few you can use to create portrait shots. The same modifiers work with Profoto A-series flashes, meaning you can use the ones you already own. Keep in mind that like most other Profoto products they are quite expensive for what they do, for example a grid or gel will set you back $50. I have a hard time understanding what makes them so expensive, but it is what it is. The modifiers last very well and you can be sure they will fall off. Here's how well they hold up: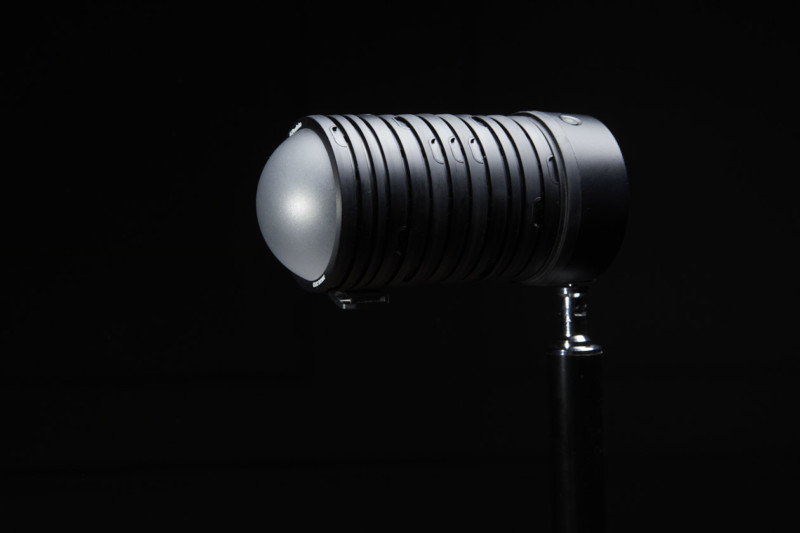 For portraiture I usually use the dome, 20 degree grid and wide angle lens. The dome is great, but it's quite large and twice the size of the C1, making it impractical in some situations. I replace the dome with a wide lens to achieve a similar effect.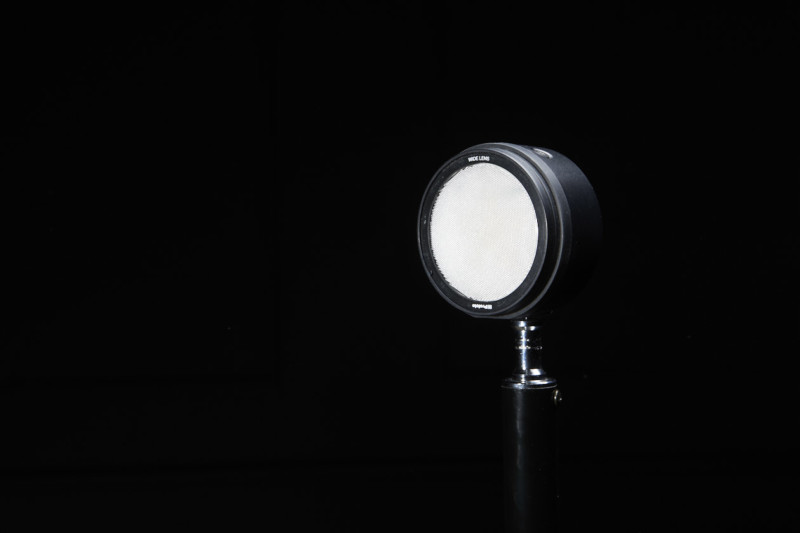 The Profoto Camera app has improved a lot since I reviewed it last year. Today I shoot almost exclusively in smart mode. When all that matters is taking the picture, I don't want to worry about settings.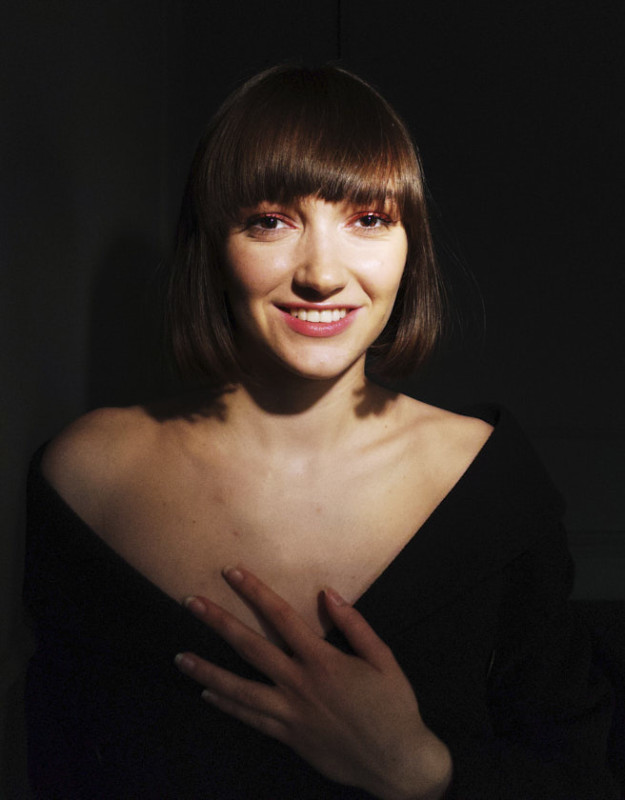 There are two controls: light quality and light temperature. My favorite setting is Dramatic, which maximizes the flash output and increases the shutter speed for sharp images in low-light situations. Alternatively, if you want to use it in full manual mode, you can switch and do so. The experience is similar, if not identical to my review of the app.
Parting thoughts
Although the Profoto C1 is a light that probably won't be available on many large commercial sets, it is is a light that I now rarely leave at home. It's a great way to take more beautiful photos than just a smartphone photo. Everyone I've shot with the C1 so far has been impressed with the "better" quality of the images, but keep in mind that they are not photographers and are used to high resolution images.
I love the light because it allows me to take casual/personal photography to the next level, something I've missed since I started shooting professionally.