Play news Final Fantasy 16: 5 things to know about Square Enix's new bomb
The famous summer commercials started with State of Play. And between Street Fighter 6 and Resident Evil, Sony shipped heavily from the start! And for the grand finale, we had the right to Final Fantasy 16! Square Enix gave us a three-minute video that says a lot about the next episode of its legendary series, and on many levels.
Summary
The primordial ones are essential!

A new combat system?

The convening power

Still many questions

See you next year
The following text is a transcript of the video above
The primordial ones are essential!
First of all, a little summary is in order! Final Fantasy XVI takes place in the world of Valisthea. In this world, there are giant crystals where different kingdoms have evolved because these provide magic to nearby people. But everything gets complicated when you start adding to it, Primordials. They are a kind of super-powerful monsters that only a handful of humans can summon to use their strength in battle. These lucky ones are envoys and are each linked to a single Primordial. First we have Hugo Kupka, envoy from the Urtitan and senior member of the Republic of Dalmequia. Wealthy and influential, he has everything he wants and he does not seem very kind at first glance. But his encounter with another envoy will profoundly change his life and his fate.
This is Benedikta Harman, the possessor of the power of the original Garuda. It's better not to rub his shoulders with his blade and his icy temper (even though in light of the trailer we are not immune to a little heat). These two envoys will no doubt be allied with the hero in this Final Fantasy 16. Clive is possibly an excellent swordsman, he does not have Primordial's strength, at least not quite. It was his younger brother, Joshua, who inherited Phoenix, and Clive vowed to protect him. Of course, an event will come and turn everything upside down, and Clive will have to embark on a quest for revenge against the dark Primordial Ifrit. Everything seems to be taking place against the backdrop of global chaos and with rivalry between the various nations of Valisthea.
---
A new combat system?
And matches, we saw some during this state of play! Let's start with the basics: Final Fantasy 16 continues the momentum from recent games like FFXV or FFVII Remake with a real-time combat system. But the game does not do much in copy-paste. The gameplay has evolved a lot. The fights actually seem much more dynamic. Unlike Noctis and his throwing sword, Clive hurries into the heap and is not afraid to chain the blows (and take some). At this point, he's a bit like a certain Dante from the Devil May Cry series. And it's hardly a coincidence.
Have you been to Ryota Suzuki? He is the battle leader of Final Fantasy 16. This Capcom veteran recently joined Square Enix. It must be said that the boy has a resume as far as the arm, with especially Monster Hunter World, Dragon's Dogma and of course Devil May Cry 5. Another highlight: skills. They can be seen in the lower right corner of the screen and they are visible more. Switching from one to the other looks pretty practical, and it seems to provide some great fighting moments. If we go into the details, we can talk about the return of the Stagger system from FF13. The goal is simple: hit the enemy's weak points to put him in a state of shock before he can chain attack without being able to counterattack. There are also keys dedicated to objects that can induce the end of those moments of pause that allow for drinking an elixir.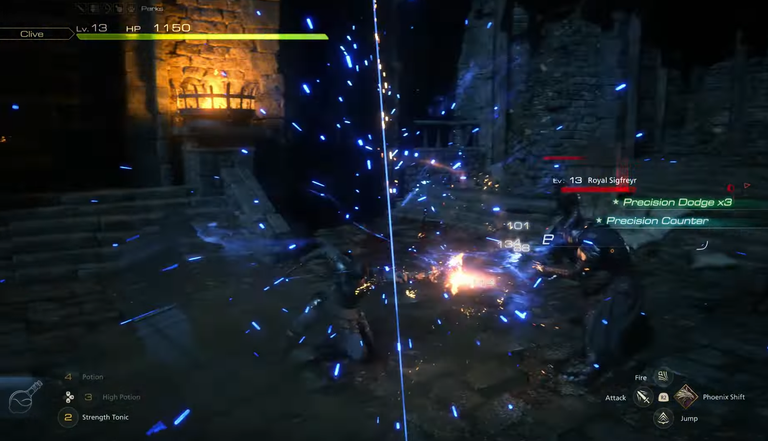 ---
The convening power
The most important point when talking about combat, of course, is the summons (or Primordials). We have not mentioned it, but each Primordial is linked to an element. For Garuda, for example, it is wind, while Phoenix is ​​oriented toward fire. At this point, it's unclear exactly how, but Clive seems to be able to use some powers related to Primes. In combat he has elementary skills that are specific to Titan, Garuda and company … By simply pressing the L2 key you can switch from one type of ability to another without difficulty and thus adapt the nature of your attacks to your opponent.
But it is through boss fights that you can understand the full force of Primes. Most of them see these colossal creatures collide, and the least we can say is that it casts some. Nevertheless, these phases of boss fights raise small questions. Their sleek interface is reminiscent of combat games. Does that mean we will return to turn-based combat for these kinds of phases? This is one of the many questions that remain unanswered.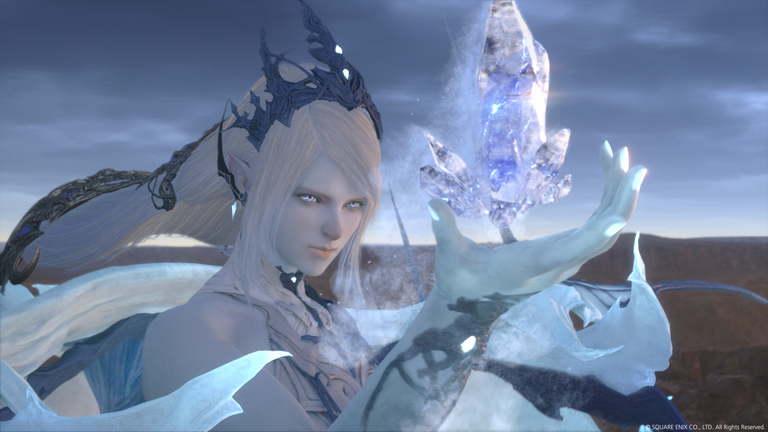 ---
Still many questions
Let's go after the frequently asked questions. And we start with Clive, the hero of this FF16. Thus, how can he use the power of primordial power? And does that mean he will be the only playable character? And yes, because from what we've seen, he's the only one participating in the fight. Will the Final Fantasy license take that side of offering only one fighter this time? Square Enix would thus break a tradition that even FF15 had kept by allowing characters other than Noctis to be played, at least after several updates.
Another big question: the structure of the game, rather open world or corridor levels? We did not really have any precise information on this topic and the condition video did not help us. By focusing on the fights, she left that question hanging. Impossible to know what it is at the moment, although the map released shortly after the State of Play allows us to get a small idea of ​​the size of the world to explore.
And the black plague? What is it ? What is his role? For if the latter is mentioned as the great threat by the official side of the game, we have mainly heard of a war and the frightening Ifrit. The connection between the three is still unclear, as is this famous event that was supposed to connect Clive with the whole plot. We are therefore awaiting clarification on this issue. And then there are the details. What is that bar under your life meter? Is it used to charge special features or simply to summon Primordials? We do not really know. And so what is the role of these crystals that seem so important in Valisthea? On which side are the other Primordials? Why is Clive called Destiny's Child?
In short, the list of unanswered questions is still long.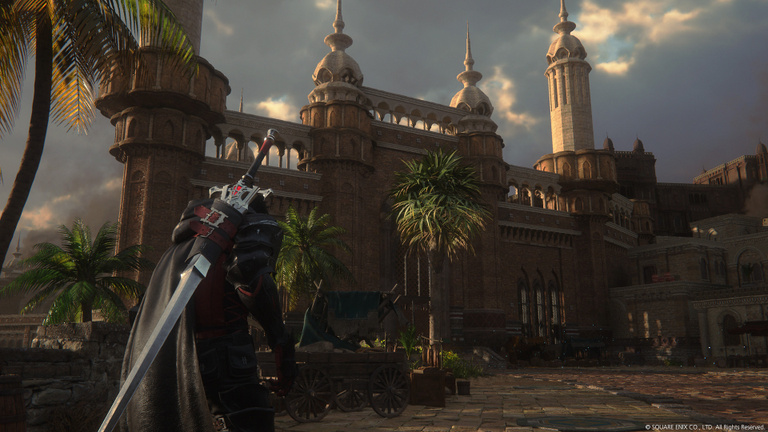 ---
See you next year
Final Fantasy 16 has found a release date … or rather a window. Clive's adventure begins in the summer of 2023 on PS5. Those who were hoping for an arrival late in the year must therefore arm themselves with patience, even though it is still really good news. If Square Enix takes its time, it's doing things well. Because according to the developers, the game is complete, from start to finish. We have known this for a while, as Yoshida Naoki, the producer of the title, makes it an honor to be as transparent as possible with the players.
It was he who had thus confirmed that the game was in its final stage of development, which opened the door to a whole host of rumors about the date of the presentation of the game, which have excited the net in recent months. But if the game is over, why not release it in a year? Well, the developers will adjust and optimize the formula to ensure that they do not make the same mistake as Final Fantasy 15. Remember, when it was launched in 2016, FF15 was riddled with inconsistencies and errors, to the point that they were considered almost unplayable by some players who quickly dropped out.
Square Enix had been able to save the day with several patches, but this strategy had clearly proved to be risky. We feel that this time the developers want to do things right and deliver us an impeccable game to restore the image of the saga. It is still unknown if that will be the case on the day of release.